Workshops organised by the EURL
The EURL has to provide opportunities of training in laboratory diagnosis of mollusc diseases by organizing workshops.
Thirteen technical workshops have been organised by the EURL for Mollusc Diseases since 1997. These events  include technical training on one or two diagnostic techniques for the detection of European and exotic mollusc diseases. Workshops  organised in the last few years are are described below.
In 2021, the 13th technical workshop was organised at-distance. It consisted in presentation session and histological slides examination using the mScope software and focused on parasites of the genus haplosporidium in different species of molluscs.
In 2019, the 12th technical workshop was organised in collaboration with the Interreg COCKLES project in the Marine Station of Arcachon, France. It focused on the identification of pathogens in cockles. A first session was dedicated to the histological examination of cockles infected with some pathogens; and a second session concerned the identification of tremadods in cockles.
In 2017, the 11th technical workshop was held in the Marine Institute facilities in Oranmore, Ireland. It focused on histological slide observations. A first session was dedicated to healthy tissues of several species of molluscs, and a second one focused on the examination of paramyxida parasites infecting bivalves.
In 2015, the 10th technical Workshop was organised at La Tremblade, and concerned the isolation and detection of Vibrio aestuarianus by Real Time PCR. It also included a session on the histological observation of oysters infected with V. aestuarianus and OsHV-1µVar.  Participants had time to observe histological slides by themselves and could perform bacteria isolation (picture) and Real Time PCR assays by group of 2 to 3. Standard operating procedures  used during this technical workshop are available in the SOPs page.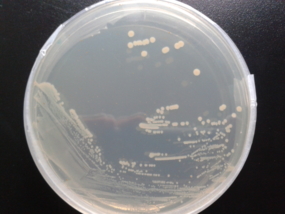 In 2013, the technical Workshop focused on the detection of mollusc diseases by histology and on the detection of Bonamia spp. and Marteilia spp. by in situ hybridization (picture). The training was organised in the Ifremer Pathology and Genetics Laboratory in La Tremblade.